We don't need to tell you…but we will anyhow…during the pandemic, production across almost all industries took a dive. Unless, of course, you were making masks. Well, the North America OE transmission production forecast is in! The main question on everyone's mind is, "when will production bounce back to pre-pandemic levels?" In this month's Market Update, we explore that rebound and what we expect to see in the coming years.
In the graph below, you'll see that production of OE transmissions in 2020 and 2021 dipped to new lows, but we're starting to see a rebound. By 2024, ETE REMAN expects OE transmission production to exceed 15 million, something we haven't seen since 2019. We then expect to see growth in 2025, with production continuing to level out through 2027.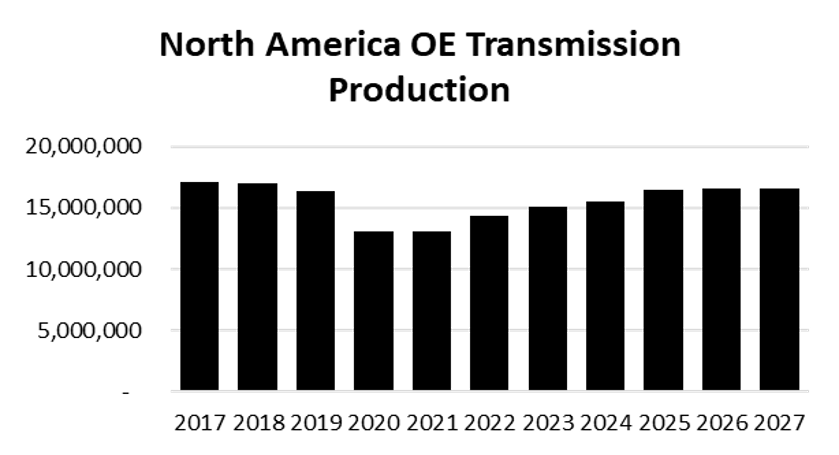 Why aren't we already seeing pre-pandemic levels of OE transmission production? It's the cry heard 'round the world: supply chain issues. This is the #1 factor that has been delaying OE production, with the outlook still uncertain. Chip shortages are the primary driver. Automotive is last in line to receive these critical components, following items like phones, computers, and other consumer goods. OE manufacturers are still trying to catch up, but without the chips, it's a difficult conundrum.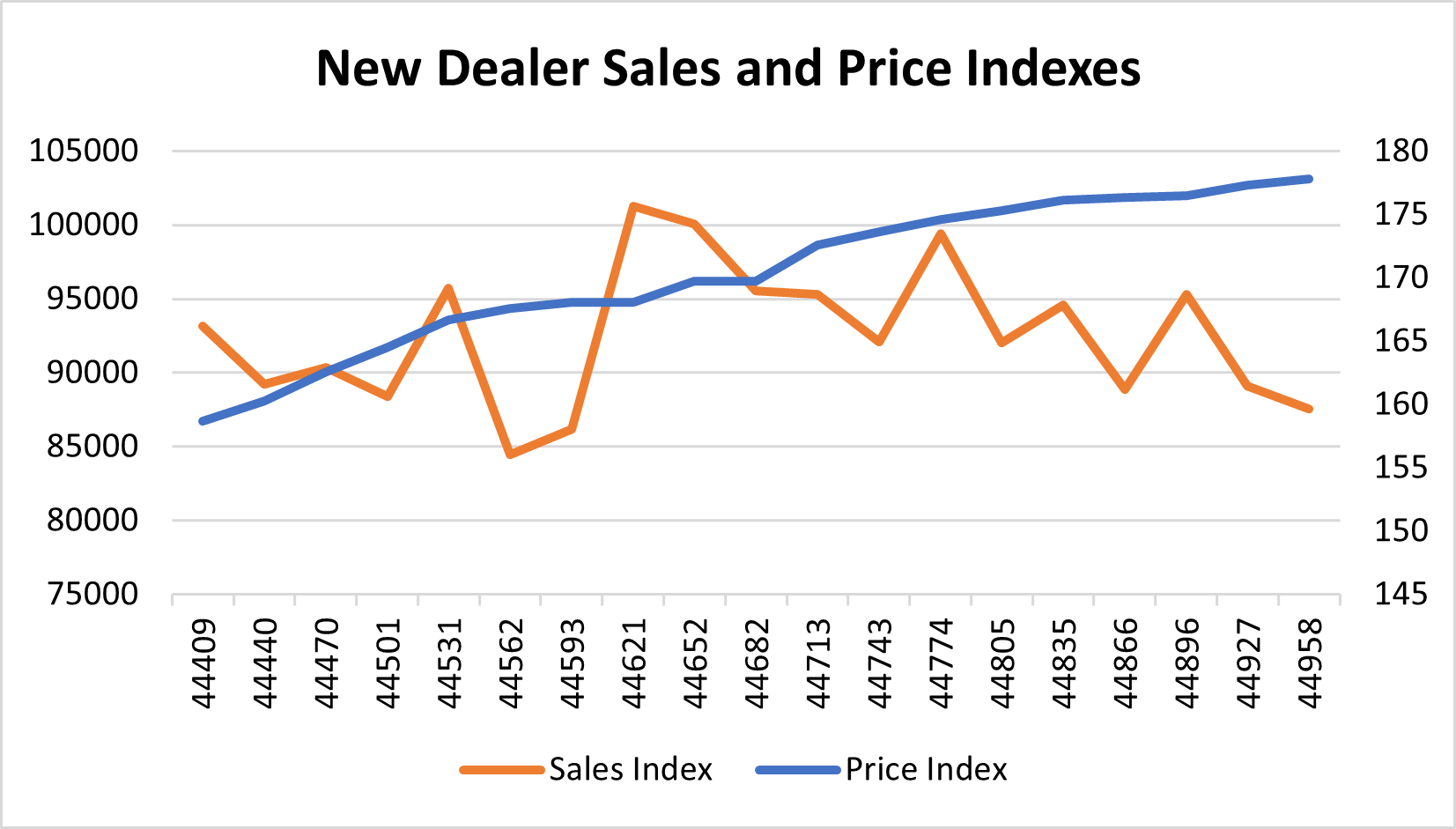 The low production in recent years also links directly to inventory of new car sales, of course. Even though sales of new cars have diminished, the prices continue to spike because of low inventory. Peak seasons have seen positive spikes in new car sales, but overall, the trend remains negative.
The low OE transmission production is partially offset by these low sales, as many consumers flock to the lower aftermarket prices. Since we expect to see OE production increase in the coming years, we will likely see inventory stock replenished throughout the rest of 2023.
ETE REMAN is happy to bring you the latest market updates and information to make sure your shop is ready for anything. Our blog and monthly newsletter, The New Torque Times, are packed with "the stuff you need to know to help you grow!" Subscribe here to make sure you don't miss a drop!