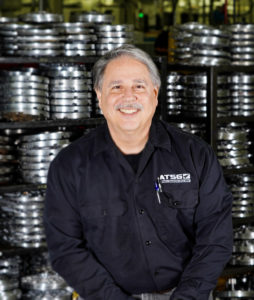 When you got a job title like Technical Director it says something.  Wayne Colonna has been working with transmissions for over 30 years and along with being the heart and soul of ATSG (Automatic Transmission Service Group) he's pumped for his new role as ETE REMAN's Technical Director.
Q: What has been the best part of being the Technical Director so far?
W: The opportunity to improve the quality of transmissions being produced by ETE REMAN.
Wayne, as Technical Director, what do you love about transmissions?
W: I love the complexity of transmissions, particularly how  TCM's/PCM's can control the transmission's operation within the powertrain system.
Q: Anything exciting on the horizon for ATSG or ETE REMAN?
W: Yes, we are considering different ways of bringing technical seminars to local areas. Be sure to stay tuned for any updates. Right now we're just happy to be still up and running and proud of our teams' response so that we can provide stability for every essential person that works for us.