ETE REMAN was proud to welcome members of MERA's CEO, Remanufacturing Business (RBC) and Technology & Operations (Tops) Councils on June 2nd as part of their annual All-Councils Event. MERA is the Association for Sustainable Manufacturing within the Motor & Equipment Manufacturers Association. With roots in the transportation industry, MERA focuses on promoting the economic, environment, and product performance benefits of remanufacturing. We last hosted MERA in 2016, and we were very excited to see so many new faces in the crowd!
ETE REMAN, being the largest aftermarket automatic transmission remanufacturer in the United States, was honored to host many members on these councils who have had limited access to manufacturing facilities.  We stand behind our products and facilities, so it was time to show MERA in-person what ETE REMAN has to offer. To kick off the day, a lively presentation about our company and remanufactured transmissions from Noah Rickun, President of Sales and Distribution.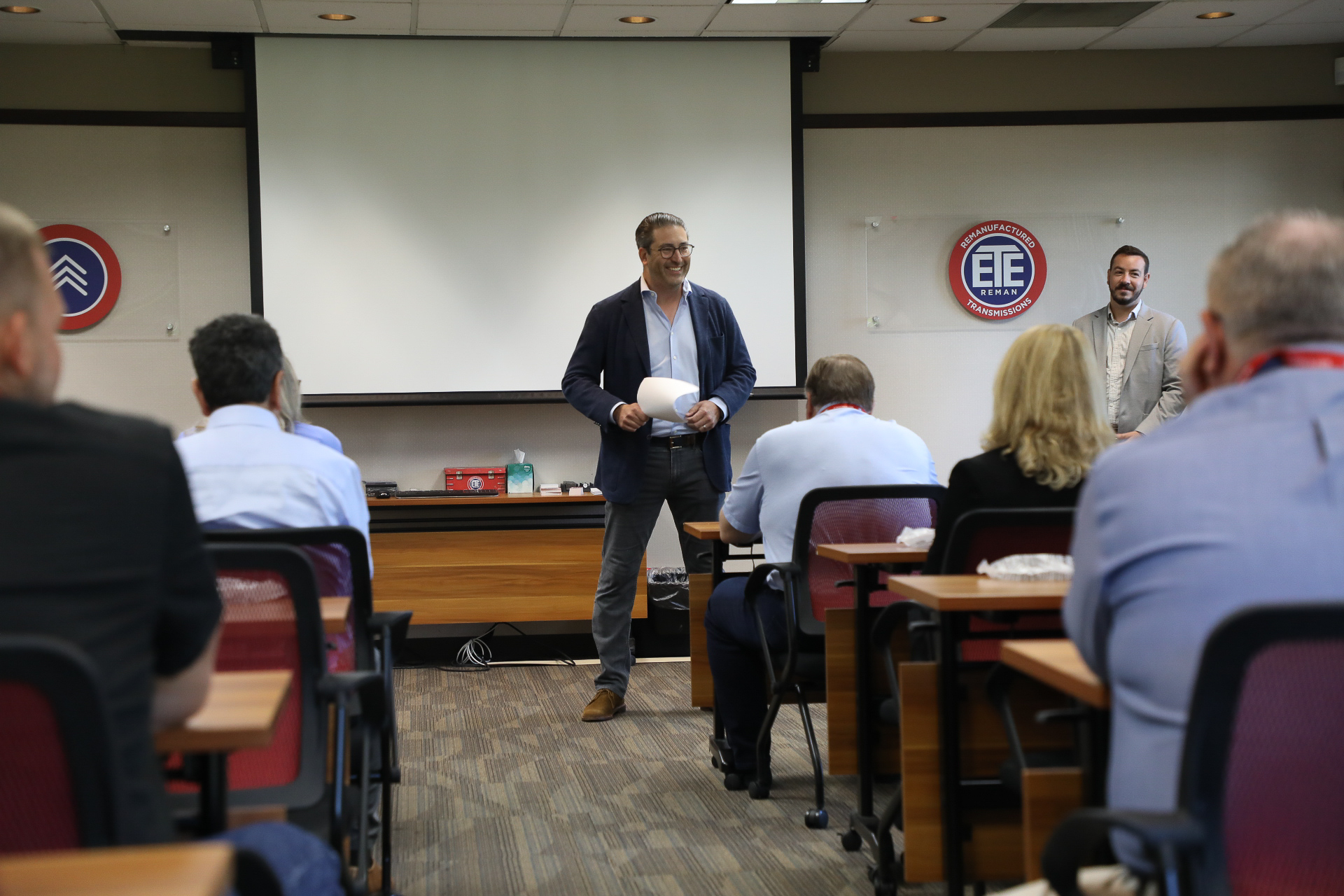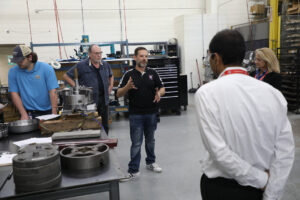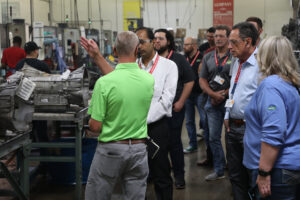 Next, it was time to tour almost 200,000 square feet of manufacturing space. MERA Council members saw everything from the teardown to the finished product…and everything in between! ETE is proud to show our smiling employees on the shop floor and show our culture first-hand, instead of just talking about it. Many members were overheard ohhing and ahhing about the processes that are in place that rival that of the OE and were impressed with the high standard that we promote on the manufacturing floor and through our CORE values. Included in the manufacturing tour, was our newly renovated, expansive torque converter facility.  We rounded out the day with a meet-and-greet lunch followed by a Q&A with our expert panelists.
It was wonderful to meet with all the MERA Council members, get to know each other, and chat about how remanufactured transmissions are integral to sustainability in the automotive industry. Thanks for spending the day with us, we hope to see you again soon!