ETE Reman's 62TE remanufactured transmissions are in high demand. And to meet the need, we've opened an entire new line in our Milwaukee production facility dedicated specifically to that popular transmission. At ETE, we monitor the transmission usage and application trends closely to stay ahead of emerging market demand, and the need for remanned 62TEs is increasing each month.
Although the 62TE is used in a wide variety of vehicles, keep an eye on the Ram ProMaster. These vehicles, commonly used for deliveries (Amazon and many others), are driven significantly more than other vehicles using the 62TE automatic transmission. Average miles driven by the ProMaster exceeds other vehicles using the 62TE by more than 10,000 miles per year. So you know what that means.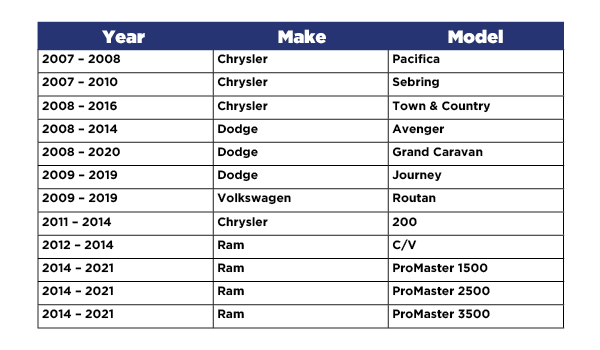 With such high mileage and rigorous wear and tear, the 62TE transmissions in ProMaster vehicles are set to need replacement quicker than other models. That's where ETE comes in. Whether it's for the ProMaster or another 62TE application, ETE Reman's got you covered.
Be sure to check out buyete.com to see our 62TE, it's the easiest way to shop. Not signed up for buyete.com ? Let's get you added, it's easy and free!
ETE REMAN 62TE Transmission Information Sheet