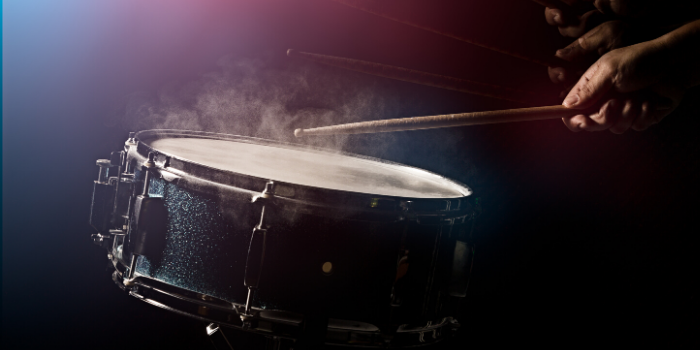 You're essential, and you're out there, open, doing the work – or – you can work from a computer, which in this day and age means you can probably work anywhere. I'm the latter. I'm remote, my team is remote, and we carry on our roles as best we can (and sometimes better) from a distance.
If you're a manufacturer, automotive shop, supplier, or transporter – thanks for carrying on. Go grab yourself an extra cup of coffee, close your eyes for the amount of time it would take to read this article or read it anyway because you never know when it'll be your turn to do your part from your pajamas.
There's been no lack of information shared the last few weeks about how to live your life – wash your hands, don't worry about a mask, worry about a mask, go only to these places, go to no places… etc. There's also been an influx of advice for those new to working – and schooling! – from home.  
I have plenty of advice. Before starting this career, I worked from home teaching online, so, yeah, I have a lot to say about the current situation. What's funny to think about is how much my life has changed since then and how little my previous best practices apply to me now. Then, I lived alone with 2 dogs. Now, I have two humans to take care of, too! Humans are harder than dogs.
For a bit of variety in your advice, here's The Rhythm's Guide to Being Out of Rhythm:
Sure, Wear Pajamas: They are comfortable. I won't tell you not to wear them, but I will tell you to change them. You don't have to do it at 7 AM, you don't need to wear shoes (the biggest piece of work from home advice I scoff at), you don't need to dress professionally, you should just change your clothes at some point, even if just into other pajamas (or a nice looking top that your coworkers will see on a conference call). You'll feel better. You'll smell better. Trust me.
Find Your Marathon Hour: The Marathon Hour (or even better, two hours) is found in an otherwise structureless day – there's lots to do, there's lots of ambiguity, you know you need to get stuff done, but how and when and why alludes you. My Marathon Two-Hours [almost] always exists between 9 am and 11 am. Nothing else is going on, my people are occupied, and I have coffee and water and I do things. It is the time to do the things you need to do. A Marathon Hour can sometimes be more productive than a regular workday. It's highly focused and highly productive. Set up a marathon hour for yourself, feel like you've accomplished something, and be easy when the rest of your day doesn't feel as much like being at work.
Don't Work from Bed: (Unless you're actually sick.) You'll be sore, it destroys boundaries, and it's not pleasant to see on the other side of the camera.
Accept Your Coworkers: These are the aforementioned dogs and humans. I recall the times my dog would bark while I was teaching a class. I'd tell my students to please wait one moment, mute my mic, and go absolutely bonkers yelling for that dog to shut the flip up – as if she knew what I was up to. Times have changed. I will still mute when my background noise is a little too present, but this is a pretty special time and we all know I'm home and that my son is home and that my other human is home and that I have dogs. So, why should I manufacture an environment in which they don't exist? They exist and sometimes I must pay attention to them even while talking in a meeting. The kiddo is getting to know my coworkers better via video now than he probably ever would have and that's pretty special. Sure, they can go ahead and play outside during my marathon hour, but they live here, too. (Note: no coworkers at home with you? That's a double-edged sword. Have you considered a plant or perhaps a sourdough starter? You can name them and have to pay attention to them sometimes, too.)
Be easy: Get done what you need to get done. Have bad days. Have uber-productive days. Accept that the world is odd, that you're not where you used to be, and that you can still be doing your best on your worst days. Force yourself "to go back to work" tomorrow and do a better job. Make lists. Cross things off. Check in with your boss. But be easy on yourself. It's weird.
I am not in a Rhythm at all. I thought I'd find one, but… toddler. And a semi-hostile world outside. I thought I'd get the hang of it, find a groove, and be my usual self. That hasn't happened, and I'm altogether sure it will. And even if it does, how long until that rhythm is again disrupted? Instead of completely losing it (what I'd like to do), I am just going to take my own advice as often as possible, do my best, and sometimes snuggle a dog throughout the day. That helps, too.