Empower Your Marketing Operations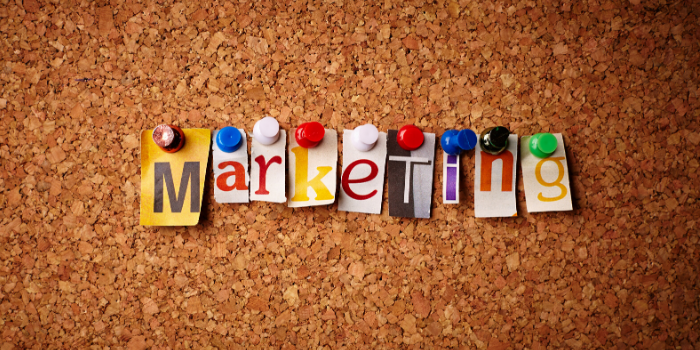 In October, the honor of leading our marketing team was bestowed upon me.  I have no formal marketing training, (no I don't count the Bachelors of Business Administration – Mktg Major from 20 years ago) and not much in the way of design and mass communication skills.  Wholly unqualified in a traditional evaluation, I brought the same intangibles I bring to every other challenge and opportunity: leadership, team building, process review and improvement, strategy, and data-driven evaluation.  My teammates have coached me up quickly on design, color, document storage, naming conventions, and the like, and together we have made massive progress in our department's productivity, work quality, efficiency, and most importantly, impact.  There have been many little wins stacked up along the way, "let's try this" moments, but I believe there are two new practices that are driving us forward: Connection to our organization's goals – our business intelligence and metrics are giving us more and more insights into who we want to sell to and, more importantly, what we need to sell to them. By targeting our marketing to meet their needs more precisely and targeting more precise groups, we have the power to change and adapt to exactly what the business needs. Connection to other people and departments – engaging with our teammates from across the company has provided us access to insights, creativity, and capabilities that our small-but-mighty team may not have been able to offer. The reason these have been so successful is that they help us overcome some of the inherent challenges that are common to marketing teams in many organizations:
No clarity on/lack of connection to top-level company goals
Requests come in from all directions and lack clarity in scope and intended usage
Feedback not requested (or mandated) early enough in the process
Prioritization dictated by deadlines and rank of requester more often than potential impact
Interdepartmental communication lacking a steady cadence and reliability
There are real reasons that marketing departments suffer from these challenges. Most core business functions have a more established playbook than marketing.  The work type, process, goals, and measurements are well defined.
Sales has The Sales Cycle or The Funnel (not to mention leads/prospects/conversion rates/revenue)
Manufacturing operations looks to throughput, COGS, utilization rates, inventories (and has a pretty well-documented process for success)
Even Financial and Human Resources have clarity of process and evaluation tools.
Marketing has… "Half your marketing dollars are wasted, you just don't know which" -dusty business quote of unknown origin*
Ok, I admit plenty of progress has been made measuring marketing ROI, tracking engagements, impressions, clicks, customer segmentation, and profiling.  The digital age has vastly changed marketing and promotions, but we still aren't there yet.  The goals and success metrics are still not nearly as clear as the core business units' objectives and measurements.  Marketing agencies have a load of fancy new jargon and slick tools your company "Can't possibly sell a lick without", but I'm underwhelmed and dissatisfied. How can a tool that's pre-programmed around a single methodology ever be as responsive as our market and customers require us to be? Instead, it's software development and operations (DevOps), that I look to for insight and improvement strategies.  There are lots of parallels between DevOps and Marketing. They, too, struggled with the problem of understanding business needs and measuring success. The adages about software reliability and new rollouts are… well, let's just say that they would be impressed if half of it worked. With the explosive growth in that space, these teams are figuring out better ways faster than the rest of us. The solution? Go smaller, iterate more quickly – do the work in smaller chunks and get user feedback at as many useful points as possible.   Collaborative work tools, Agile methodology (get early feedback), and adaptation of traditional operations metrics like throughput have enabled that business function to have significant advances. So, I challenge you to think like DevOps with your marketing team. Give your marketing team a critical business metric (example: Sales Dept. new customer acquisition goal) to own and be responsible for, prepare to measure the throughput and impact, then get out of their way (and help them go where they need to):
Protect your team against requests not tied to strategic business objectives
Align with and take ownership of other Departments Goals
Demand scope clarification and get enough initial info to allow progress (don't take on half-baked requests)
Solicit early feedback. Show the earliest possible deliverable so you can redirect, adjust as needed to minimize wasted work time, and gain buy-in along the way.
Measure your team's output in a consistent manner. What does your team's funnel look like?  Where does your work come from?  How do you prioritize work?  How do you measure the impact/performance?  How are you ensuring continuous improvement?
Your marketing team should be helping to lead the business, not just be relegated to the role of creative order taker!  Be purposeful.  Our work touches more customers and is connected to more departments than just about anything outside of HR and IT, so it MUST be impactful. You got this. Work on your team's strategy and process, and then: keep making awesome stuff. *it was actually attributed to John Wannaker, I looked it up 😉